Beards are genetically designed to grow. There is no exceptional teaching on making the hair strands grow on the chin or under the nose. But, we can work you through how to grow them to meet up with styles and maintain a fresh look in beard grooming 101.
Growing a beard is one of the most grooming things to do, but it requires maximum attention and care. When you started seeing tiny hair strands on your chin at puberty, you feel strong and masculine. And between 18 and 21, you are left with the decision of whether to keep the beard or not.
Are you a grown man or still a teenager? Do you want to grow your beard to look fresh and attractive? Read on because we will take you through different styles, tips for beard maintenance, and products to help to groom.
Know the Different Beard Styles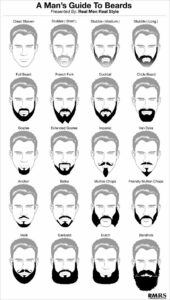 Don't just choose a beard style according to your taste and preference. Beard styles are determined according to the shape of the face. In this section of beard grooming 101, we will discuss facial hairstyles with face shapes.
1.      Beards styles for round face
Since round faces are usual defined by their soft jawlines and weak chin. To create a grooming beard look, you should make your jawline and cheek clean but let the chin hair grow wider. This way, your chin will be more defined, and an extension is added to the length of your face. Hence, you should have a goatee and a chin strap
You can choose the Asian alternative. That means having a bushier beard. Grow a lumberjack beard. Let your facial hair grow to medium length or even extended to about two or three inches. But you must give it tender care and attention, so it doesn't look awful.
2.      Beards styles for square face
Don't make yourself look like a blockhead with the wrong beard style.  You can do something similar to the round face approach. Make sure your hair doesn't grow too full on your cheek and sideburns. Sculpt an L-shape following the hard lines on your face. Unlike round-faced guys, you should trim your beard toward the chin. To be more specific, the Vandyke and chin strap is right for your square face. A goatee and circle beard will also work well with your square face.
3.      Beard Styles for Oval Faces
If your face is oval-shaped, you have the most freedom. You can put on any beard style that you want. Make sure it is well trimmed and adequately cared for at all times. A long beard or short beard can't go wrong. Use an electric clipper to maintain the length and remove strays. You can also do this a simple way by using a razor for grazing the strays at the bulk of your beard.  Don't change beard styles too often; just stick to one classic style.  Put on a style that other face shapes would wish they can have.
4.      Beard Styles for Rectangular Faces
Also known as an oblong face, a rectangular face deserves to have full-grown cheek hair. This face shape is naturally long and thin in the cheek area. Therefore, you need facial hair to make it look broader and lessen the face length.  You need the beard to be shorter at the bottom but longer on the two sides. Try chin strap; mutton chops or even a full beard will work fine.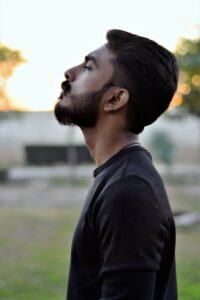 Beard Grooming 101: The Proper Beard Routine
Just like your skin and hair, you should also have a beard routine. This beard routine also falls in place with your skin type.  That means that someone with dry skin and a scraggly beard will undergo a different beard routine from someone with a greasy beard. The grooming products for these situations are different. Let's take each routine step one after the other.
1.    Wash Regularly
Washing is always the first step in every routine and one of the most necessary steps for beard grooming 101. Your beard is like every part of your body. It needs to remain clean. And when we say wash, we don't like me with regular bath soap. Use a beard shampoo because regular body soaps or scrubs will be too harsh on the skin under the beard and dry und the natural oil on your face. This may cause the skin beneath your beard to be flaky and itchy.
Even if you are using a beard shampoo, we don't recommend that you wash every day. For dry skin, you can wash 2-3 times a week, but for oily skin, 3-4 times is good or every other day. Get the right product, and that is a beard was that wouldn't dry up the skin underneath. It has to be hydrating and must not strip off natural oil. But must clean dirt and impurities.
When washing, make sure you wet the beard first with water, then massage the beard shampoo gently. Massage with your fingertips until you reached everywhere. Then rinse the lather off with water.  Note that you will find different wash for different skin at the store. Make sure you pick out what is best for you.
Recommended Product: Viking Revolution Beard wash Shampoo
2.    Beard Conditioning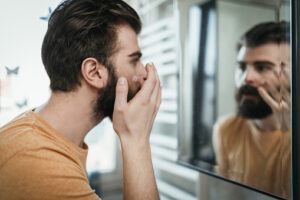 This comes directly after washing, and if you have purchased a beard wash that also has conditioning ingredients, good for you. Your beard gets dry after washing, and if this stays too long or frequently, it becomes scratchy and uncomfortable. Get yourself a good conditioner that will work effectively in moisturizing your beard. Apart from moisturizing, conditioners soften your stubbles, nourish the beard, and enrich the hair follicles.  Irritations are removed, so combing becomes easier for you.
Simply massage the conditioner into your beard, let it sit in for about 2-3 minutes, and rinse off again with water. Not all conditioners are for rinse off, so make sure you read instructions on the product before use. If you buy a leave-in conditioner, you don't need to rinse after applying it.
Recommended Product: Just For Men Beard Conditioner
Viking Beard Conditioner with Jojoba Oil
Old Spice Beard Leave-in Conditioner
3.      Oil the Beard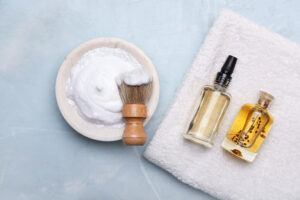 Beard oil gives your beard more nourishment. And these essential oils help to stimulate the growth of your beard. The beard oil does this by improving blood circulation on the skin underneath the facial hair. It also helps to disinfect the beard and wipe oil in any form of bacteria or other microscopic elements. With beard oil, you are certain that no inflammation and infections like dandruff have no place.
Put some drops of oil on your palm and massage it into the beard with your fingertips. Make sure that the oil touches every corner of your beard.
Recommended Product: Honest Amish Classic Beard Oil
Leven Rose Fragrance-Free Beard Oil
4.    Brushing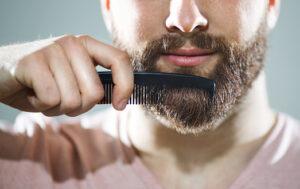 Brush your beard gently to spread the oil evenly on every strand. It also helps you stimulate natural oil on your facial hair, improve blood circulation, and keep your beard shiny. Well, that's not all because brushing also exfoliates your beards. It softens it, removes patchiness, and trains your beard to grow how you want. Detangling of knots, splitting the ends, and shedding off weak hair are also functions of the brush.
Get the right brush, and make sure it is not too hard. Run it through your beards gently until your facial hair is straight and even. You can also use the brush to style your beard as you desire.
Recommended Product:  ZilberHaar Beard Brush
Kent Men's Beard and Moustache Brush
GBS Beard Travel Brush with Boar Bristles
5.      Beard Trimming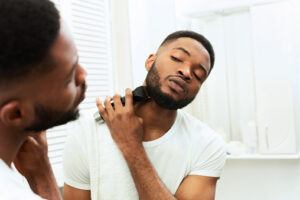 Ignoring this step will kill our mission outrightly because your beard will be scattered and unkempt. Just like field grass, your beard deserves a nice trim once in a while. Make it look attractive and presentable. Trim your facial hair regularly to maintain the shape, and make it look smart and classy. How do you do this?
The first thing to do when you want to trim is to comb out the facial hair. This will make all strands settle in one direction. Then, you can use your clipper to trim overgrowing hair. Handle the clipper gently and pay close attention, so you don't cut a huge chunk of hair. Keep your hand straight!
Recommended Product: Philips Norelco MG7750/49 Men's Grooming Kit
Panasonic Beard Trimmer for Men
6.      Trim Mustache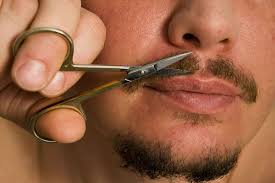 Trim your mustache as well so you can have a smarter look. Use scissors to reduce the tangling hair that may make it unattractive. Before trimming, comb the mustache with a fine-toothed comb. Then, trim the outer edges with mustache scissors. You can cut it to any length you please. Simply make sure that you comb well, and it is even before cutting.
Recommended Product: Kent A 81T Graphite X – Small Mustache Pocket Comb
 Professional Moustache Scissors
Well, do you now see that beard grooming 101 is not such a monumental task? You just have to patiently grow your facial hair and take good care of it.  Wash, condition, oil, and brush frequently, and make sure you trim at the appropriate time. That is how you can get the freshest beard look in the gang.